Our Products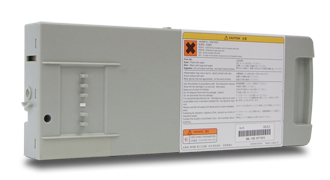 Seiko Colorpainter 64s, HP Designjet 9000s, Oce CS6060 cartridges
Since 2004 when we introduced the world's first ink cartridge for Seiko Colorpainter 64s, we have been delivering number one quality cartridges for Seiko, HP 9000s / 10000s and Oce CS6060. Superior solvent ink, packaged in bags with our unique degassing technology, and equipped with our own reliable chip, this product is guaranteed to work better than original ink cartrigdes.


Mimaki ink cartridges
These 100% compatible cartridges for all models of Mimaki are guaranteed to outperform even the original Mimaki inks. Our ink is made to precisely match the original one in color gamut, so you can continue using the same ICC profiles, at the same time enjoying the features not available with original ink: Improved adhesion to allow printing on wider range of media and a fully degassed packagingof inks with our proprietary technology.


Roland ink cartridges
The ink used in these compatible cartridges is made to exactly match the Roland's EcoSol Max ink in color, so you could keep using the same ICC profiles. It can print on a wider range of media, including cheapest glossy vinyls: the ink will stick well and resist scratching. It can be mixed with an original ink without any issues. It is 100% degassed and will print with an amazing stability.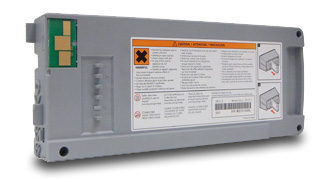 HP Designjet 8000s ink cartridges
Introducing compatible cartridges for HP Designjet 8000s with 100% compatible solvent ink. Priced at less than a half of an original cartridge, this product will work flawlessly in your HP8000 printer, with less banding, less printhead cleaning, better adhesion to media and a great color gamut. Each of our cartridges contains an ink bag filled with our proprietary dual-stage ink degassing technology, which makes the ink work very stable and dependable.
Buy now:
HP8000 Cartridge, 500ml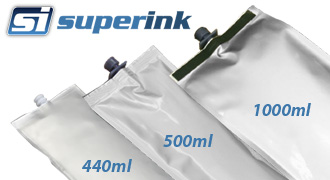 Ink Bags
Pre-filled ink bags are a low-cost and environment-friendly alternative to complete cartriges. Why pay for plastic and a chip every time, while all you need is an ink bag? Reuse the cartridge, change out the ink bag and recharge the chip: it takes only a minute. In addition, ink bags work a lot more stable than the bottled ink in a bulk system. Our bags are filled with our Supercharged ink that achieves a never-before seen performace and reliability level. It can print continuously at high print speeds without dropping out nozzles. No banding, no color shifts, less wasted ink and time on head cleaning, improved adhesion to media and a full compatibility with the original ink: that's what you are getting for less than 50% of the OEM ink price!
Buy now:
Ink Bags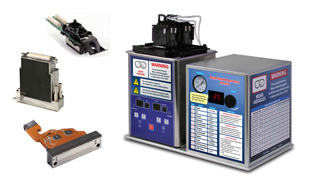 Print Head Doctor
Print Head Doctor is a unique system for maintenance and recovery of many types of inkjet print heads. You can save thousands of dollars on buying new print heads by recovering your existing heads even from the worst of clogs. Use this machine to maintain your print heads to keep the nozzles clean, before they got clogged, as well as for print head recovery when nozzles are already clogged. Restoring old printers with completely dried up print heads is easy with Print Head Doctor.
Buy now:
Print Head Doctor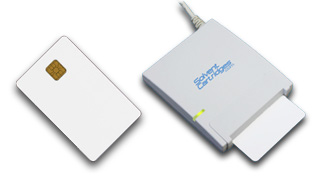 Mutoh Smart Cards Charger
Mutoh Smart Card Chip Charger is the most advanced solution capable of creating smart chip cards for all models of Mutoh and cloned Mutoh printers: Xerox 82XX, Xerox 83XX, Oce 90XX, Oce 91XX, Agfa GSU, Fujifilm MaxJet. The device is Internet-connected and it automatically gets all the updates as they become available. It creates smart cards with unique serial numbers, to ensure that those cards will be accepted by your Mutoh printer. Did you know that every Mutoh printer remembers the serial numbers of all the cards that were ever used on it? It won't allow a card with the same serial number again. That's why our Mutoh Chip Charger is the only solution that works.
Buy now:
Mutoh Chip Charger and smart cards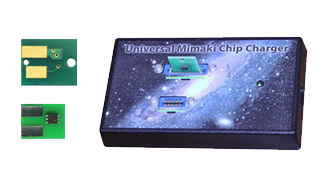 Mimaki and Roland Chip Charger
This is the ultimate tool to create disposable chips for all models of Mimaki and also for Roland Eco-Max ink. A low-cost blank chip can be programmed for any of the available Mimaki ink types and any color. Moreover, this Charger can verify the chip. It reports the ink type, color, volume and expiry date. Universal Mimaki Chip Charger supports two formats of chips: Lite-S and OEM size.
Buy now:
Mimaki/Roland Chip Resetter and chips